By Rany Ng, Director of Product Management, G Suite
The average employee uses 36 cloud services at work to collaborate or share files. That's more apps than hours in a day! With so many apps and services, it's important that your business chooses modern, open tools that make it easy to work with anyone — be it inside or outside your organisation.
We want to reduce complexity for your teams, which is why we've built integrations into G Suite like third-party add-ons in Gmail and Google Docs, and better inter-operability with Microsoft. We also included new integrations in Hangouts Meet and Calendar to help you have even better meeting experiences regardless of the conference technology you use. On top of that, we're bringing you new ways to collaborate with your colleagues in Hangouts Chat and Sheets.
Collaborate with Your Colleagues Easily with the New Compatibility in Hangouts Meet
Nothing's more frustrating than hosting a meeting and having trouble getting people to join due to issues with technology. It can interrupt workflows and slow down productivity.
We want to make it easier for businesses to use meeting solutions such as Hangouts Meet, without having to worry about compatibility issues with existing equipment.
This is why we're making Meet compatible with traditional video conferencing systems, like Polycom and Cisco. In partnership with Pexip, teams will be able to join a meeting on Meet from their preferred equipment. We're also making it possible for Microsoft Skype for Business users to easily join a meeting on Meet directly from their Skype app.
Spotify has benefited from using Hangouts Meet to collaborate with individuals both internally and externally. Spotify AV Infrastructure Engineer Martin Antonsson says:
"Inter-operability between Hangouts Meet and other video conferencing systems is fundamental to enabling collaboration. Now we can focus on having productive meetings instead of worrying about the technology."
Related: Why Collaborative Selling Is Key to Unlocking Better Customer Relationships
Build Add-Ons in Google Calendar, Join Meetings in a Cinch
A big part of having productive meetings is making sure that the right folks are able to join them. That's why we're announcing support for third-party conferencing natively in Google Calendar.
Soon conference providers can easily build add-ons to create, view and join a video conference directly from a Calendar event. Users can simply click a link in the Calendar invite to join on web or mobile.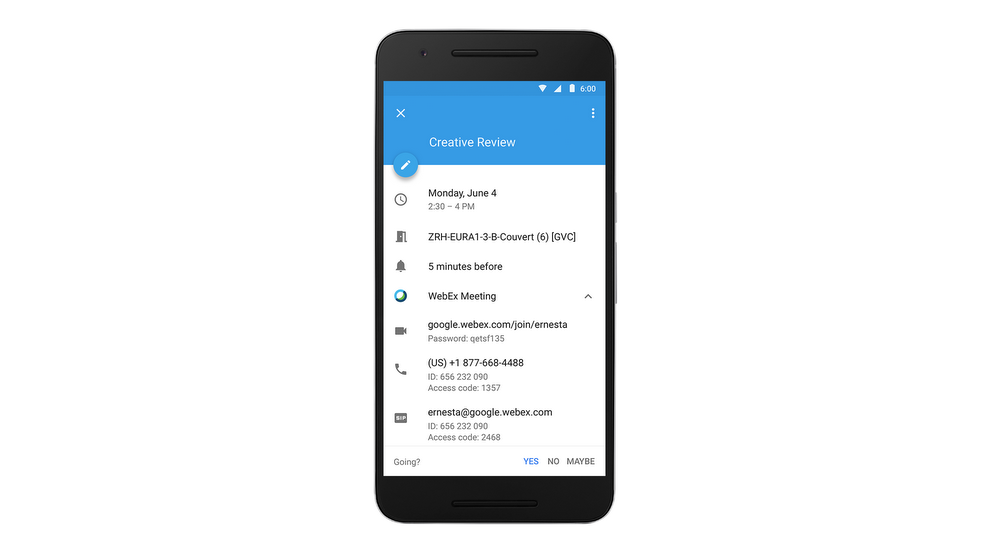 Cisco Webex — a company that provides video conferencing and web conferencing solutions — is building an add-on to help users easily schedule meetings right from Google Calendar without requiring a download or plug-in.
Arkadin, GoToMeeting, LogMeIn, Dialpad, RingCentral, Vidyo and Vonage are also building add-ons to help them more easily meet with their customers. These third-party conferencing add-ons will be available in the G Suite Marketplace in soon with details to come for developers.
You might have seen that we made it easier to view schedule availability across Google Calendar and Microsoft Exchange last year. Building on this, we're also announcing a way for you to book resources like rooms, equipment and more in Microsoft Exchange. If you use G Suite, you'll be able to easily view and book resources stored in Exchange and Office 365 in the coming months.
Work with Teams Outside Your Domain in Hangouts Chat
After you get the right people in the room with the right setup, it's important to be able to share information in real time during your meetings — even with folks who may not be in your company.
In the coming months, you'll be able to include people from outside of your organisation in Chat, making it easy to stay aligned with clients, vendors, partners and others, all from one place.
Resuelve, a consumer debt management business based in Mexico, has been using Chat to collaborate within their organisation, particularly as they look to grow their presence in additional regions.
"Hangouts Chat has been crucial to our company's ability to expand into other markets," says Jordi Adame, Chief Technology Officer of Resuelve. "It's helped our internal teams be productive and we're looking forward to connecting with people outside our organisation in a similarly efficient way."
New SAP Integrations with Google Sheets
Companies often have critical business data in their SAP systems. In an upcoming SAP release, employees will be able to discover additional insights from their ERP content by importing it directly into Google Sheets.
With this new integration, you can skip manually exporting data to CSVs and uploading them to Drive. Instead, export directly to Sheets and analyse data with tools like intelligent pivot tables. You can also skip tedious formatting by recording macros in Sheets, making it easier to streamline business processes and share information across teams right away.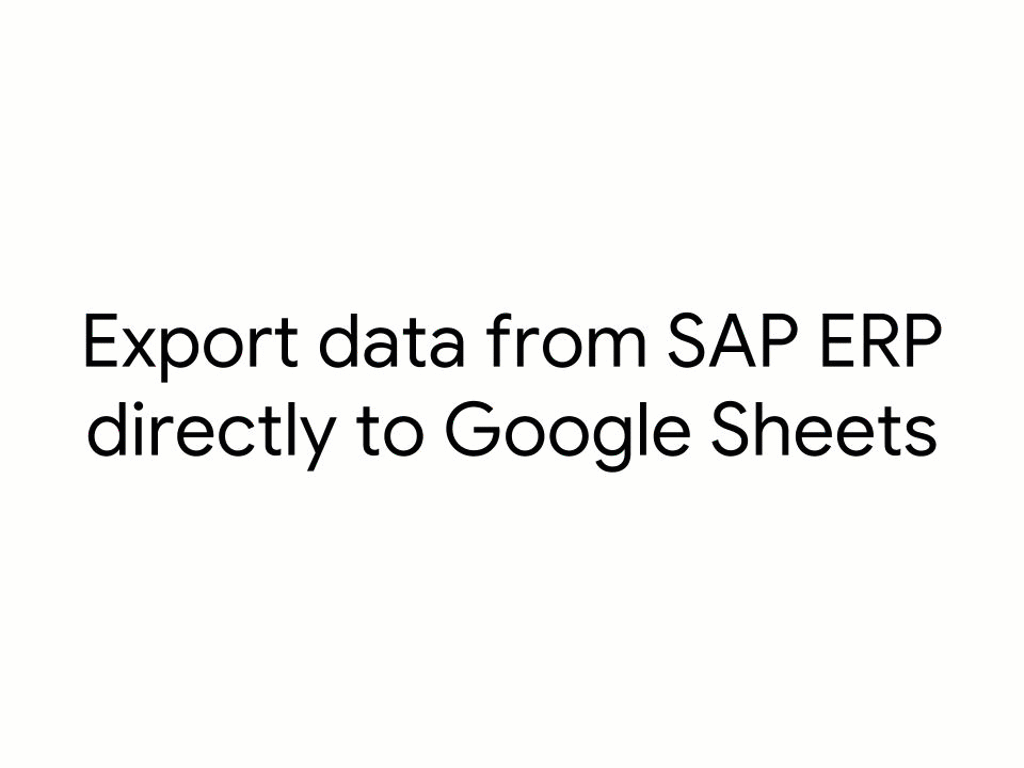 Looking Ahead
In the coming months, you'll be able to join conferences on Hangouts Meet from your existing meeting room hardware, book rooms from Microsoft Exchange in Google Calendar and collaborate with your colleagues or folks outside of your domain in Hangouts Chat. You'll also start to see integrations with Google Sheets in an upcoming SAP release, too.
Article first appeared on the Google Blog.
Lava is an authorised Cloud Partner of Google and is a reseller of G Suite (previously known as Google Apps, Google Maps for Work, and Google Cloud Platform) in Malaysia. With more than a decade of experience in the industry, we're proud to say we're one of the leading cloud consultants and service providers in the Asia Pacific region.